Top Notch® Fabric Colors

Marlen Textiles offers 12 of the most popular colors in TOP NOTCH® solution dyed polyester fabric for applications including awnings, boat covers, canopies, bimini tops, banners and flags, and much more.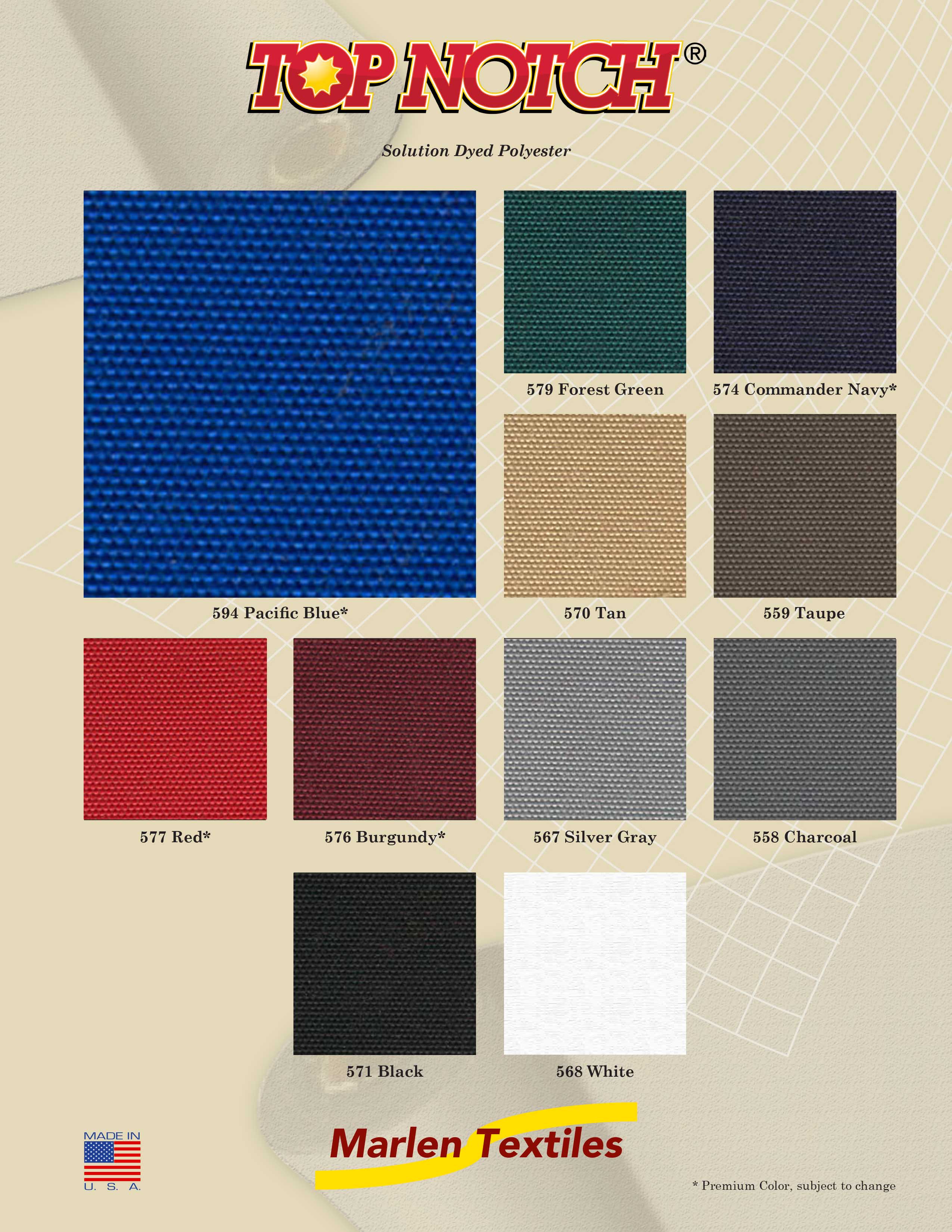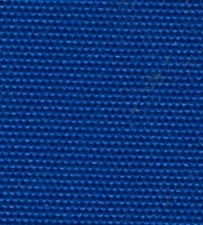 594 Pacific Blue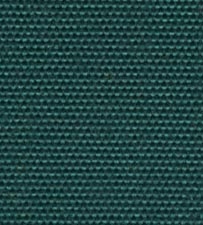 579 Forest Green 568 White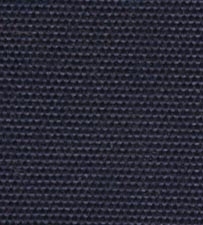 574 Commander Navy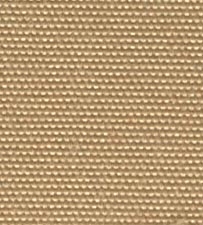 570 Tan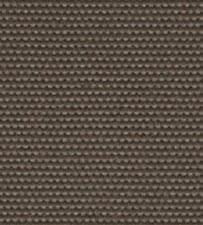 559 Taupe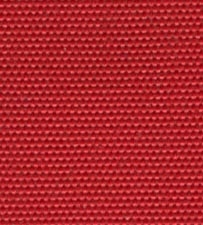 577 Red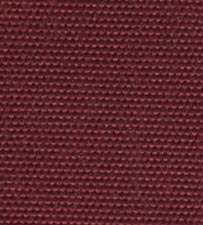 576 Burgundy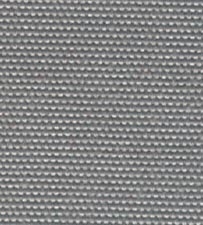 567 Silver Gray
558 Charcoal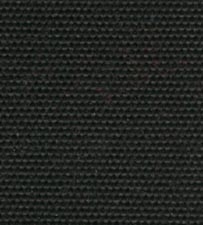 571 Black
Color swatches are an approximation. To see the exact color of the fabric, please request a sample card.