New GM/Softouch®/Canvas Innovations
Company News: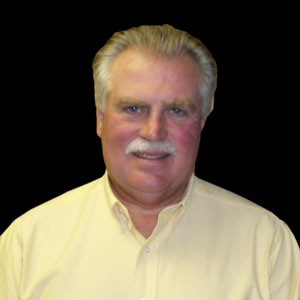 Marlen Textiles is pleased to announce that David Fisher has been named General Manager of its New Haven Missouri textile manufacturing facility. He brings to Marlen 31 years of manufacturing and distributing experience from the Metal Distribution business. "I feel like I am joining a very good team and look forward to help making the customer experience with Marlen Textiles as good as possible," said Mr. Fisher.

Alan Prelutsky, Executive VP of Marlen Textiles commented, "We are really excited about Dave and what he will bring to our organization. He thoroughly understands manufacturing and all that comes with it, but also brings the added dimension of being able to engage with customers and understand their needs. Dave will bring many years of leadership experience in both Sales and Operations."

Outside of work, Dave enjoys playing golf, working on his family hobby farm, and volunteering with the Red Cross.

The New Haven manufacturing facility, located approximately one hour west of St. Louis, uses its modern coatings plant to treat, coat and laminate fabrics and films for use in a wide range of markets including marine, awning, tent/camping, outdoor, glove cuffing, safety, industrial, medical, and military applications. It also offers custom coating, custom laminating, toll coating, and complete laboratory facilities for testing, product development and quality control.
---
Product Highlight: Softouch

SOFTOUCH® is the perfect fabric if you're looking for protection but concerned about possibly damaging a painted, gel-coated or other delicate surface on the underside. While regular fabrics can scratch these, SOFTOUCH® will not, due to its soft backing. Utilizing ODYSSEY® fabric, laminated to a special non-woven backer, SOFTOUCH® provides the ultimate non-abrasive fabric to cover and protect your possessions.
No other fabric like it on the market! Features a weatherproof outer cover and soft underside to protect the surface it is touching
Solves the problem of "making your own:" having to use multiple vendors to create the same effect (versus SOFTOUCH's® one stop shop and warranty)
Hands-down, more cost-effective than doing it yourself (Most fabricators that make their own protective fabric don't take into account their own labor when they compare the cost of doing it themselves)
Comes in 11 standard colors. Custom colors easily done
Applications: TV Covers, Monitor covers, cockpit covers, motor covers, BBQ Grill covers, outdoor kitchen covers, airplane wing covers, car covers, gel coat boat covers, GPS/Instrument covers, anywhere we you are worried about scratching the surface of what you are covering.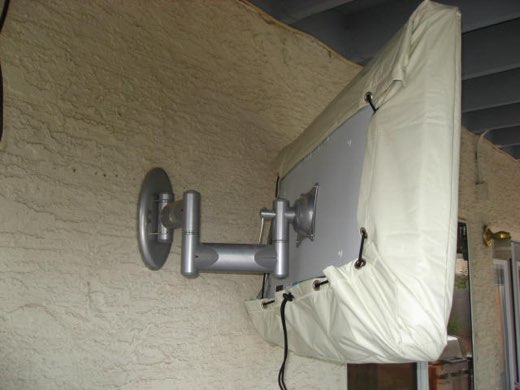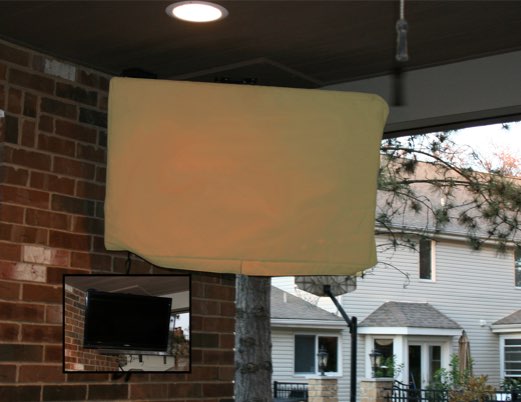 ---
Application Story:

Canvas Solutions was begun in 2005 by Chris Ritsema. It started as a small three-person shop and then over the next five years, grew larger. In 2010, it started over again as a small business, and they finally realized growing larger is a result of what healthy companies do. Since then, growth has been a cycle that has been difficult to slow down.

Two and a half years ago they relocated to a better facility with almost three times the space. Since then the company has been focused on growth with a solid foundation of systems and procedures. The company welcomes change, as it is a process that betters them as a group and causes high levels of discipline in all they do.

Chris believes good relationships are the foundation to a healthy environment that cultivates an atmosphere of "Win Win." They have a team of 8 highly skilled people who all share the same attitude of customer care, along with producing a high quality product.

The economy continues to grow and they feel fortunate to grow with it. Everyone at the company enjoys cultivating all their relationships with vendors who help them deliver high quality materials for the products they produce.



Q & A with Chris Ritsema
Owner, Canvas Innovations

Q: How important is picking the right fabric to how your end product turns out?
A: Very important, the customer wants a product that will last and perform well in all weather conditions.

Q: What are the most important features a fabric must have for you to use it?
A: Water repellency, longevity, stability and color retention.

Q: What were some of the reasons you chose our fabric?
A: I have used it for years and I have it on my own boat so I know how long the materials last.

Q: How has using our fabric helped you?
A: Brought customers back after they bought a new boat asking for the same fabric as before.

Q: What end applications do our products end up being used in?
A: We use a lot of Top Gun® and Soft side for our travel covers and winter covers.

Q: What was your customer's reaction to your finished product using our material?
A: Very happy with the fit, stability, and overall performance when traveling down the road and in winter storage applications.