Into the Future
Marlen Textiles spent decades running the manufacturing operation manually with handwritten winding sheets, production orders, and log books. When someone needed to track something back to a specific roll, production run, or raw material, it was necessary to sift through hundreds of 3-ring binders to find the information. In the process, we collected over sixty years of manual documentations.
Then, in November 2017 Marlen went live with bar coding! Now tracking is as easy as click, scan, and done! When a finished roll is produced, our system generates a bar code label that embeds all of this information and more, including the size, production work order, and raw materials.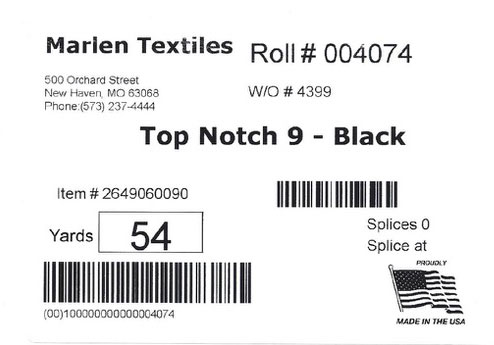 This new technology increases our internal efficiency and gives us access to significantly more data. All of this information is now computerized and will not have any effect on our customers other than you will see a new label on our products, as shown above. Everything we have produced after November of 2017 will have these labels. Also, our packing lists will now be computer printed, rather than hand written, making it easier to read. It may have taken a bit, but our tracking technology has finally arrived into the 21st Century! And as always, if you have a question about a specific product from before last year, we can find that for you as well.
Seek and you shall succeed with Hayden Island Canvas' Teepee Tents in Odyssey
In May of 1804, Lewis & Clark set out to explore and map the newly acquired Louisiana Purchase, launching from the banks of the Mississippi River in Missouri. Just 50 miles into their journey they passed within a few hundred yards of what is now the current manufacturing location of Marlen Textiles, in what is now New Haven, MO (which wasn't founded until 50+ years later). A year and a half after their expedition launched, Lewis & Clark reached the Pacific Ocean in a location that is now less than 100 miles from Portland – today home to Hayden Island Canvas, a regular customer of Marlen Textiles' fabrics. We interviewed Hayden Island Canvas' Joshua David about what it is like working with Marlen Textiles. Joshua and his crew are so impressed with the quality and durability of the products, they even made teepees out of our Odyssey fabric for their own personal use. We'd just bet that Lewis & Clark wished they slept under our fabric for their expedition!
Q: How important is picking the right fabric to how your end product turns out?
A: Picking the correct fabric based on application is our first step in any project. Since we are primarily doing custom work on an individual basis, we start with the needs for the project, and then choose our fabric from there. While cost could be a concern, usually the cost of labor outweighs the cost of materials, but we want to use a material that lasts so we don't have to redo it.
Q: What are the most important features a fabric must have for you to use it?
A: The primary features we look for in a fabric are UV resistance, dimensional stability, color retention, water repellency, breathability, strength and abrasion resistance, of which Marlen Textiles has a wide selection to choose from.
Q: What were some of the reasons you choose Marlen textile?
A: We choose a few different Marlen products for an array of reasons. Our go-to in abrasion resistance in marine applications is Top Gun. It holds up great to the rigors of boating in the Northwest, and it makes a great dimensionally stable cover or enclosure that can withstand the abuse of a boat owner. It also cleans easily, which is important to many boaters. We also use it as reinforcement over other fabrics in high wear areas. We also use Odyssey quite often where lightweight and strong fabric is needed.
Q: How has using our fabric helped you?
A: Marlen products have helped us offer a couple different options for fabric in projects, where many other fabrics would not have met the multiple needs of the project.
Q: What end applications do our products end up being used in?
A: We primarily end up using Marlen products in custom marine enclosures and covers. We have made a number of custom patio furniture covers and fire pit covers directly for homeowners looking for a better and longer lasting product than what is offered by the original manufacturer. We also have used Marchem products in multiple industrial applications, from equipment covers to reusable bin liners.
Q: What was your customers' reaction to your finished product using our material?
A: If our customer isn't happy, we aren't happy. I can't think of a project where the customer has been disappointed choosing a Marlen product.
http://haydenislandcanvas.com/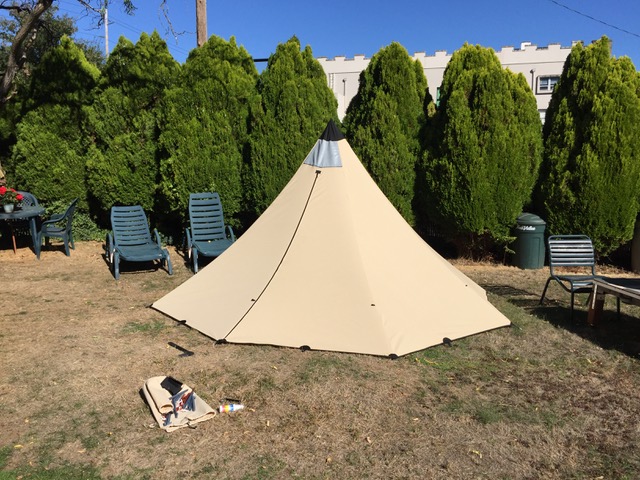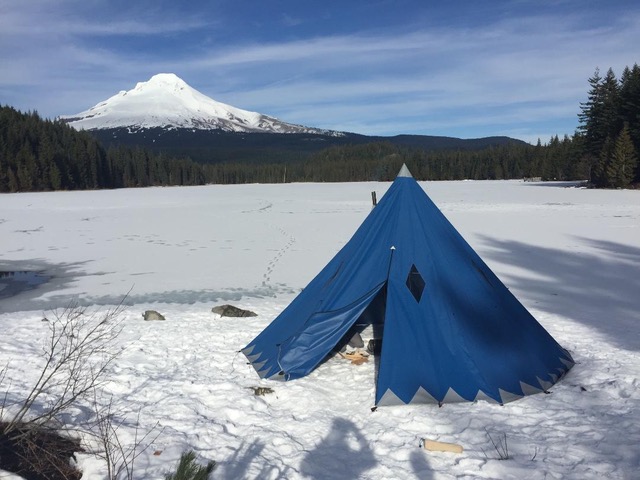 Odyssey: Protection with Purpose
The Odyssey is one of two major Greek epic poems attributed to Homer, a name that is notorious with ancient Greek literature and has been translated and passed down in stories and through other cultures for centuries ever since. Focused on the Greek hero Odysseus and his ten-year journey to reach home after the Trojan War, this poem is a fundamental part of what shaped modern Western culture.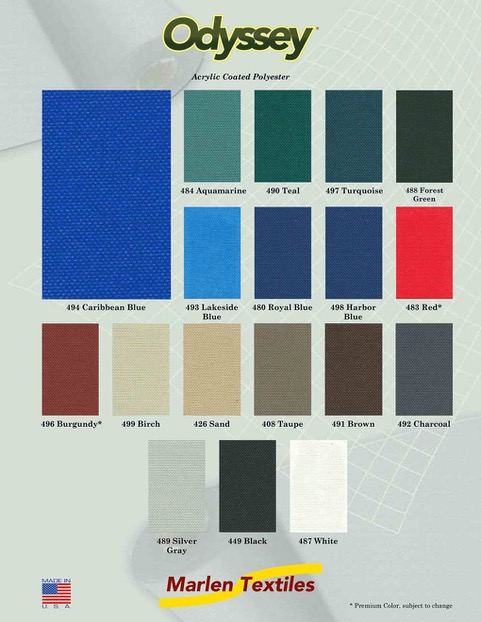 Marlen Textiles' version of the Odyssey is not nearly as old, but is rooted in the fundamental idea of protecting treasured items – for more than 30 years, and all at a very economical price. Odyssey is 64" wide, 6.5 oz/yd² and comes in 18 colors. It has a water based acrylic coating that is consistent so you have less worry and waste. It is lightweight, allowing for easy handling and easy stowage since it folds up nicely. It is also dimensionally stable, printable, weldable and 100% Made in the USA, making it Berry Amendment Compliant (along with all Marlen Textiles Products). It is also available in a 5.5 oz/yd²version (Odyssey Lite), and FR version (Odyssey FR) and a MVSS-302 water permeable version (Odyssey Open). See why so many people use Odyssey!