Odyssey® Fabric Colors

Choose from a wide selection of stock colors of our ODYSSEY® acrylic coated 100% woven polyester fabric (300 denier) which contains a clear back coating. If you don't find a color that matches your needs, custom colors are easily made.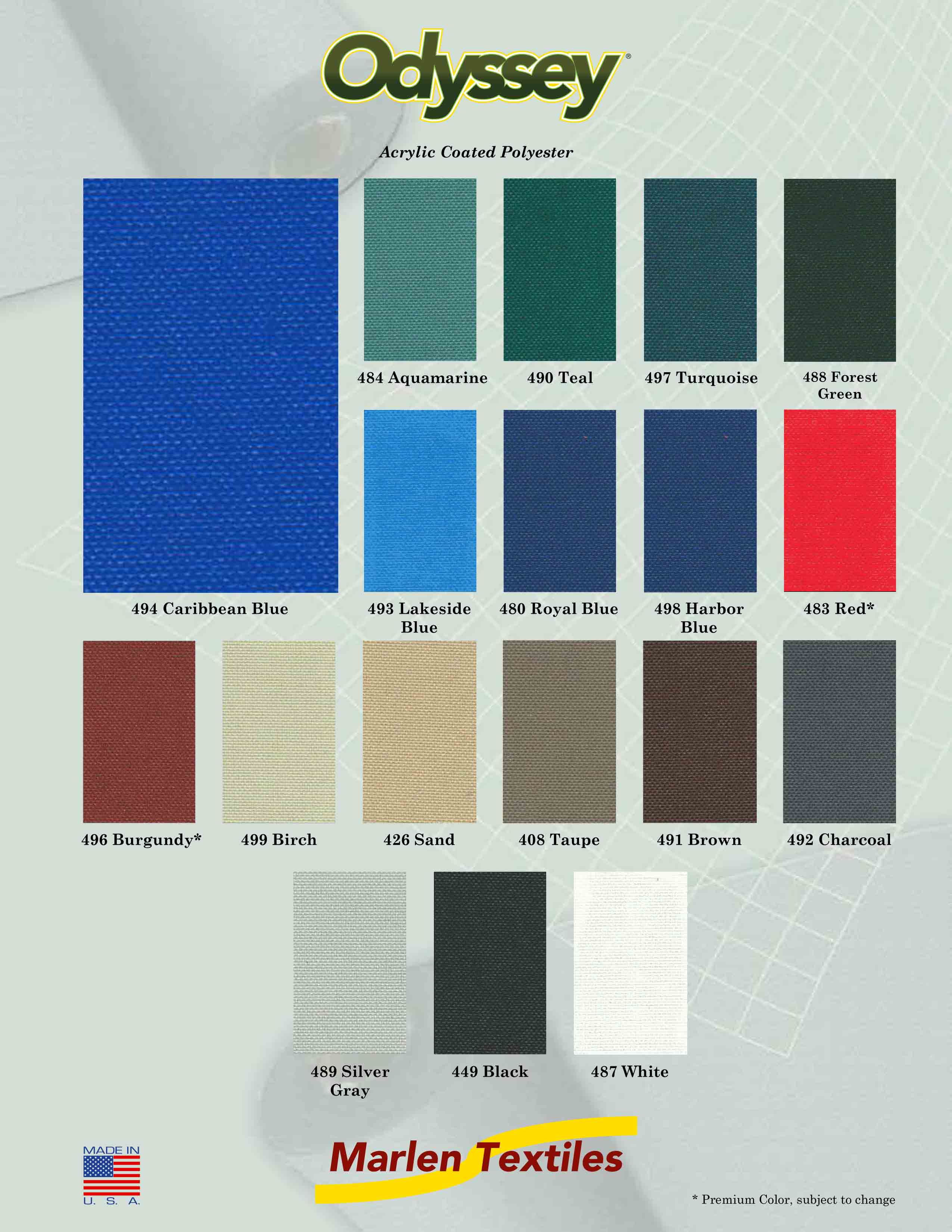 494 Caribbean Blue

484 Aquamarine

490 Teal

497 Turquoise

488 Forest Green

493 Lakeside Blue

480 Royal Blue

498 Harbor Blue

483 Red

496 Burgundy

499 Birch

426 Sand

408 Taupe

491 Brown

492 Charcoal

489 Silver Gray

449 Black

487 White
Color swatches are an approximation. To see the exact color of the fabric, please request a sample card.