Top Gun® 9 Fabric Colors

We offer a full array of TOP GUN® 9 acrylic coated polyester fabric colors in stock that can be used for many applications including marine tops, trailer covers, bimini tops, gazebos, canopies, tarps, and other outdoor applications. If you can't find color to match your needs, custom colors are easily made.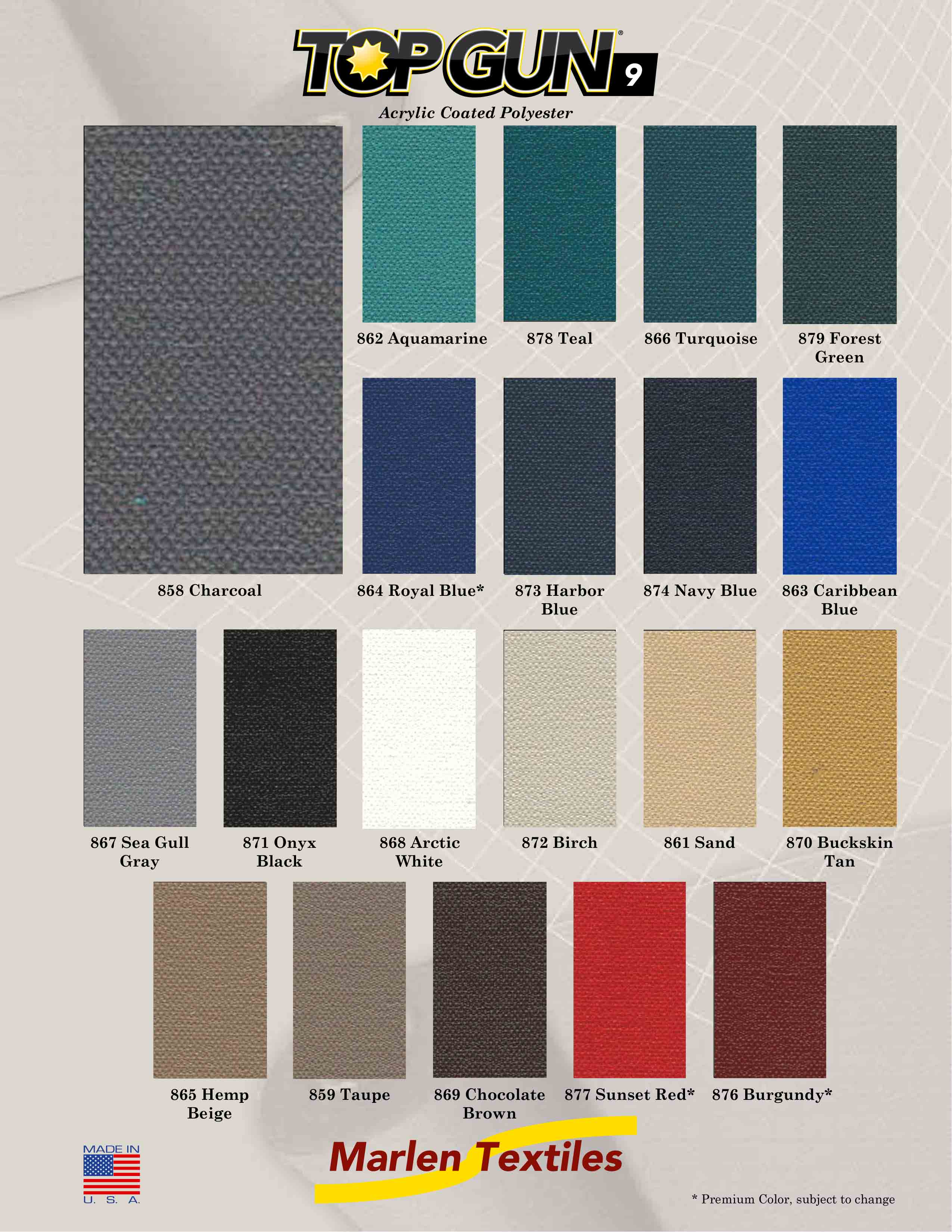 863 Caribbean Blue

879 Forest Green

864 Royal Blue

874 Navy

862 Aquamarine

876 Burgundy

872 Birch

865 Hemp Beige

859 Taupe

867 Sea Gull Gray

858 Charcoal

871 Onyx Black

868 Arctic White

878 Teal

866 Turquoise

873 Harbor Blue

861 Sand

870 Buckskin Tan

869 Chocolate Brown

877 Sunset Red
Color swatches are an approximation. To see the exact color of the fabric, please request a sample card.