Odyssey FR now 4th FR Marlen Textiles Fabric to pass CA State Fire Marshall Title 19
Marlen Textiles is pleased to announce that its lightweight flame-resistant fabric Odyssey FR now passes California State Fire Marshall Title 19, becoming its fourth FR fabric to pass the industry's standard flame-resistant test. Odyssey FR now joins Top Notch FR, Top Gun FR, and Top Gun FR Lite, providing a lightweight, low cost alternative. "We are excited we were able to achieve this certification" said Jonathan Chakales, VP Sales at Marlen Textiles. "This is exciting news for our customers, as it gives them another fabric to choose from when needing to meet the exacting requirements of California State Fire Marshall."
The certification process for Odyssey FR was thorough and significant. The fabric was tested by a certified third-party facility, who forwards the results to the State of California. There, the Office of the State Fire Marshal (OSFM) reviewed the results and consequently issued a certificate under Registration # F-28501. Copies of the certificate are available for download directly on our web site.
Utilizing the same base fabric as our popular Odyssey brand, Odyssey FR provides a 7.25-ounce fabric available in 7 standard colors. As with Odyssey, custom colors are easily achievable. Odyssey FR now will provide one of the lowest-cost fabrics in the market to come with CSFM Title 19 certification and have that "canvas" look. In addition to its look, the lighter weight makes it ideal for pop up tents, flexible air ducts, banners, signs, gazebos, and trailer awnings.
All current stock is certified. Below is a table highlighting the main differences between the four CSFM certified FR fabrics.
| | | | | |
| --- | --- | --- | --- | --- |
| | | | | |
| Weight | 7.25 | 8.0 | 13.0 | 11.5 |
| Type | Coated | Coated | Coated | Solution Dyed |
| Price | $ | $$ | $$ | $$$ |
Flame-Resistant Market Gets Ideal Fabric for Unique Applications
As mentioned in this newsletter's first story, Odyssey FR is perfect for some very specific applications, where weight, cost and performance all are important factors. These include indoor flexible air ducts, where weight is an issue; pop up tents to help protect utility workers from sun and rain when they are outside; pole banners where you can have a fabric that gives the "canvas" look so many people want; indoor banners and signs and trailer awnings, where FR certification and printability is important. Here are some quotes from fabricators who have used Odyssey FR for some of these applications:
"We use Odyssey FR for indoor flexible air ducts. The color selection is great, and it is easy to fabricate with. Now that it has California State Fire Marshall certification, we can bid on jobs we couldn't have bid on before." – Flexible Air Duct Manufacturer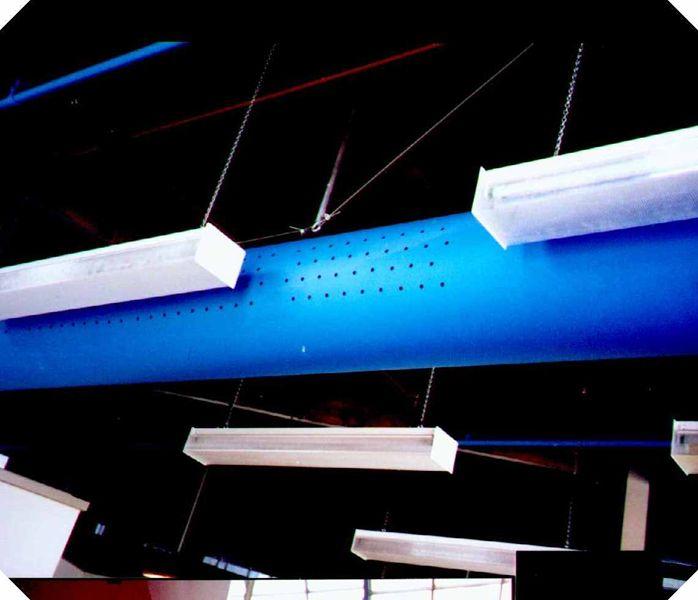 "We make trailer awnings for the racing industry. Odyssey FR works great. It is easy to print on and their white stays white. Inexpensive for what you get. Great product." – Trailer Awning Manufacturer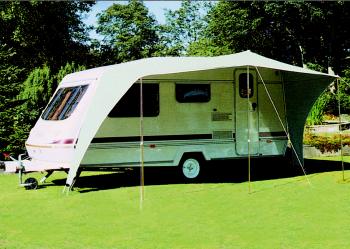 "Some areas we do sign and pole banners for require California State Fire Marshall. We have used Odyssey FR before when we haven't needed that certification and loved the fabric. It is very receptive to printing and graphics and gives us a nice canvas look. Now that it has CSFM, we can use it in more applications." – Outdoor Banner Manufacturer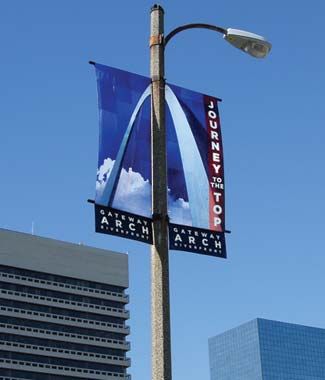 "When we do an indoor banner or sign, we need a fabric that is FR, printable and lightweight. Odyssey FR gives us all three, plus it is very economical, so we don't have to spend a lot of money. It is easier to print on that more expensive fabrics and the weight is perfect. Now with CSFM Title 19, we can do more applications." – Indoor Sign Manufacturer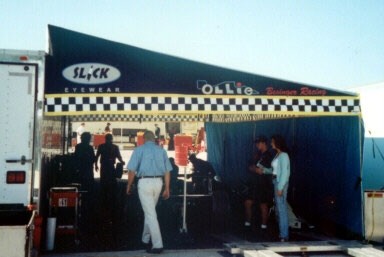 "Odyssey FR is great for our end products. Lightweight and FR certified. It is easy to work with and allows us to make some unique designs. The utility workers that use our pop-up tents really appreciate that when they have to dig a hole in the scorching sun. They tell us how easy it is to carry and erect because it is so light weight." – Pop Up Tent Manufacturer
Marlen Textiles Upgrades Computer Systems
In the early days, Marlen Textiles ran its business the old-fashioned way - on paper. Orders were written down by hand and then walked to the warehouse, where the shipping clerk pulled a roll and then checked off that item from the paper the order was written on. When production was run, a roll number for each roll was handwritten on what was called a winding sheet. The only info on that winding sheet was item number, date and roll number. Binders and binders full of winding sheets were kept so we could look up the details of all rolls that were produced. Then, in 2001 we installed a back-office computer system called Macola. This was about as basic an ERP system as you could get and provided us only sales information. No production data was captured. In early 2014, Marlen implemented SAP Business One. This new system allowed the company to store some production data and better analyze our production efficiencies. In late 2017, we took another big step by implementing bar coding. This allowed us to track all production data live and allowed us to ship by scanning bar codes, ensuring 100% match against an order and giving us live inventory data.
In July 2019, Marlen completed the last phase of this long-term computer systems plan: plant-wide upgrades of computer hardware and software. IT Support is now under contract with an outside vendor to minimize downtime and insure computer operations function at the highest possible level. A complete system backup is done multiple times each day. Computers throughout our lab are now networked to all our testing equipment, allowing us to better analyze test results. We also have touchscreens at all winder stations, allowing workers to easily input data and minimize the chance of mistakes. All production data is now embedded in the roll number (and in the bar code also). New queries have been written that allow us to track virtually all information about every roll that is produced, even after the roll has shipped from our stock. So now, when customers give us a roll number, a few mouse clicks quickly provide the date of production, the exact raw material batches used, what employee(s) ran the production line and inspected that roll, whether the roll was a full roll (and if not how many splices were in the roll), where that roll was within the production run (i.e. first roll, 10th roll, 100th roll, etc) and any special notes associated with that roll.
Marlen Textiles is committed to manufacturing the highest quality materials to demanding specifications, and also to enhancing information technology quality in its product inventory system, enabling data availability to its customers.