What a long, strange trip it's been (with thanks to The Grateful Dead)
A message from Alan Prelutsky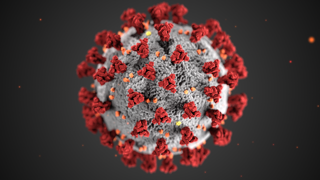 Everyone who was alive at the time remembers exactly where they were on December 7, 1941, November 22, 1963, and September 11, 2001. Those were seminal moments in American history, and they are seared into our memories. I doubt many will remember the specifics of where they were, or even if they watched live, on March 11, 2020, when President Trump announced he was suspending all travel to and from Europe. That was, what I call, the beginning of COVID-19. Within a few weeks, it was starting to hit everyone. This was unlike any other time anyone alive had ever experienced. As we learned more, it became apparent that we were faced with the biggest pandemic and disruption to our lives since the 1918 Spanish Flu.
Anyone who owned a business started to go into self-preservation mode. Little by little, cities, counties and states started shutting things down. Business owners wondered whether they would survive. The marine, awning, tent industry has always been dynamic and adaptable, but I never imagined it would do the great things it did. Fabricators repurposed their facilities to make Personal Protective Equipment (PPE). Anyone who had any experience cutting and sewing modified their equipment to make gowns and masks. All types of companies participated. A company that made dance costumes started making gowns for one of the largest hospital chains in Missouri. A hospital in South Carolina worked with a local fabricator to make gowns. Marine and awning shops throughout the US and Canada converted their facilities to accommodate this new type of production. Most were able to keep all of their employees and a lot of them applied for, and received Paycheck Protection Program (PPP) loans. While finding customers for PPE was problematic for some, the biggest issue they faced was getting material to convert into masks and gowns. This is where the manufactures shined.
I am so proud of the supply side of this industry and how manufacturers stepped up to make sure there was viable material to be used. Many of us also tested the material to provide certification to the AAMI PB70:2012 Liquid Barrier Performance specification. Everyone from weavers to coaters really helped, and I do not believe there was one case of price gouging. While I am proud of Marlen Textiles' contributions, I am prouder of what we did as an industry and how we responded.
Light weight, low cost & durable. Yes, you can have it all.
While most people think you need to choose between performance, price and durability, Marlen Textiles' Odyssey™ fabric hits that perfect sweet spot of all three! You get unrivaled performance and durability, all in a low-cost 6.5 oz/yd² package. Marlen Textiles first started producing Odyssey™ in 1988, with white as the original color. Added shortly after that was Brown, Royal Blue, and Charcoal. Turquoise, a color popular then, but not as much now, was the next one released. Today, we have 18 standard colors and can make virtually any custom color needed. As a matter of fact, did you know we once made "Raspberry?" (it was the color, not the sound)
Then, in the mid to late 2000's, Asian imports started hitting the US market in massive quantities, targeting this class of fabric. There was tremendous price pressure on US-produced goods and many companies started offshoring material purchases. Some even offshored the entire process, purchasing the finished product from Asia. What a lot of customers did not realize at first was that, even though they were paying less per linear yard for the fabric, the overall cost may not have been less. Once these companies factored in long lead time to get the goods shipped, the outlay of cash to pay for the product before receiving it, the inferior quality and bad customer service, it likely ended up costing more. In 2011, one of our Original Equipment Manufacturer (OEM) customers, who was mass producing generic aftermarket boat covers, came to us and asked us if we could come up with a lighter and cheaper product than Odyssey™. Our engineering and lab team worked with our weaver and came up with a lighter weight greige good that produced a finished product we call Odyssey™ Lite. It uses the exact same coating and process as Odyssey™, but the finished product is one ounce lighter with a slightly reduced tear strength and water resistance. Currently, we do not stock this product and only make it to order, but we can easily produce smaller runs, and in any of the Odyssey™ colors.
To find out more, contact your Marlen Textiles Sales Rep or click here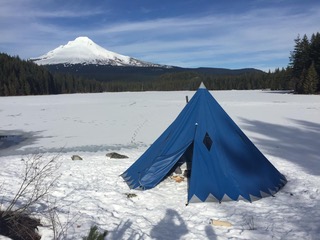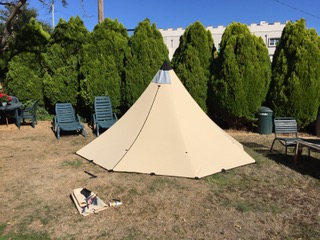 Odyssey™ Royal Blue and Birch used to fabricate teepees
Mount Everest and Marlen: a History with Sir Edmund Hillary
Did you know? Marlen Textiles used to host Sir Edmund Hillary when it manufactured tents for Sears! Of course, that was a long time ago but it was a part of our storied past when Bill Kelley helmed Marlen. It's a fascinating story, and we share it with you below.
Article used by permission, from the New Haven Independent News
Story and Photo by Tony Carosella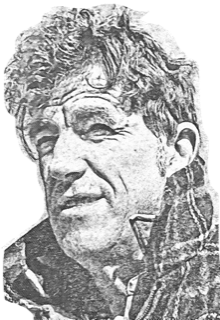 Who was your hero growing up in the 1960's? Was it a Rock n' Roll Star? Or Movie Star? For Some it was Sir Edmund Hillary, the first along with his Sherpa guide, to scale Mount Everest. Sir Edmund was known worldwide for his adventure of conquering the world's tallest peak, and years later, you could look him up in New Haven's phone book. What was Hillary's connection with New Haven, you might ask? It was camping. He was certainly the expert in camping, and came to New Haven to endorse Sears' Wenzel line of tents. New Haven's own businessman, Bill Kelley invited the tall and gregarious explorer to New Haven to inspect tents and camping products. Over the next 35 years, Sir Edmund, would partake of the "middle aged adventures" as he termed it, to journey to various parts of the United States and the world with the purpose of testing camping products for Sears and Wenzel. At one point, New Haven was the tent manufacturing capital of the world.
Boys Scouts could see on the label of their green canvas tent that it was made in New Haven, Missouri. Before Hillary was the spokesperson for Sears brand camping products, famous baseball star, Ted Williams was being paid for his endorsement of sleeping bags and tents. However, Williams stated that he had spent too many nights in tents during WWII, and was not interested in spending another night in a tent. Sir Edmund was a natural and would regularly spread out the tents and gear on the lawn of the old Bagby House which is at the top of the hill on Maupin Ave., behind Assumption Catholic Church and across from St. Peter's UCC. Many people still in town remember his visits and some were lucky enough to be part of the trips to far flung places. There is a book in our library, that until recently, was not noticed for anything other than having a title that didn't draw much attention. The title is "Camping With Ed," and our librarians were pleasantly surprised to find out the real story behind the book and the iconic figure of whom it is written. With a forward by Hillary and Edited by Bill Kelley, it is a fascinating account of New Haven's brush with greatness and a bygone era when one of the most famous men in the world hung out in New Haven and was known simply as "Ed."