Mustang Comparison to Other Coated Fabrics
MUSTANG™ is a great midweight fabric for those looking for an economical alternative without having to compromise on performance. Look below at the information comparing MUSTANG™ to two other fabrics available on the market.
MUSTANG™ vs Aqualon®
MUSTANG™ is a 9.0 ounce acrylic coated polyester vs Aqualon® which is 9 ounce vinyl coated polyester. MUSTANG™ has better tear and tensile strengths as well as more abrasion resistance. MUSTANG™ also is more dimensionally stable, with less stretch and shrink. Also, because MUSTANG™ is an acrylic coated (as opposed to vinyl) it will not crack in cold weather or de-laminate under temperature extremes.
MUSTANG™ vs Harbor Time®
MUSTANG™ is an 9.0 ounce acrylic coated polyester vs Harbor Time® which is around a 10 ounce acrylic coated polyester. The performance (strengths, hydros, etc) of MUSTANG™ is much better than the performance of Harbor Time® while being offered at a very competitive price.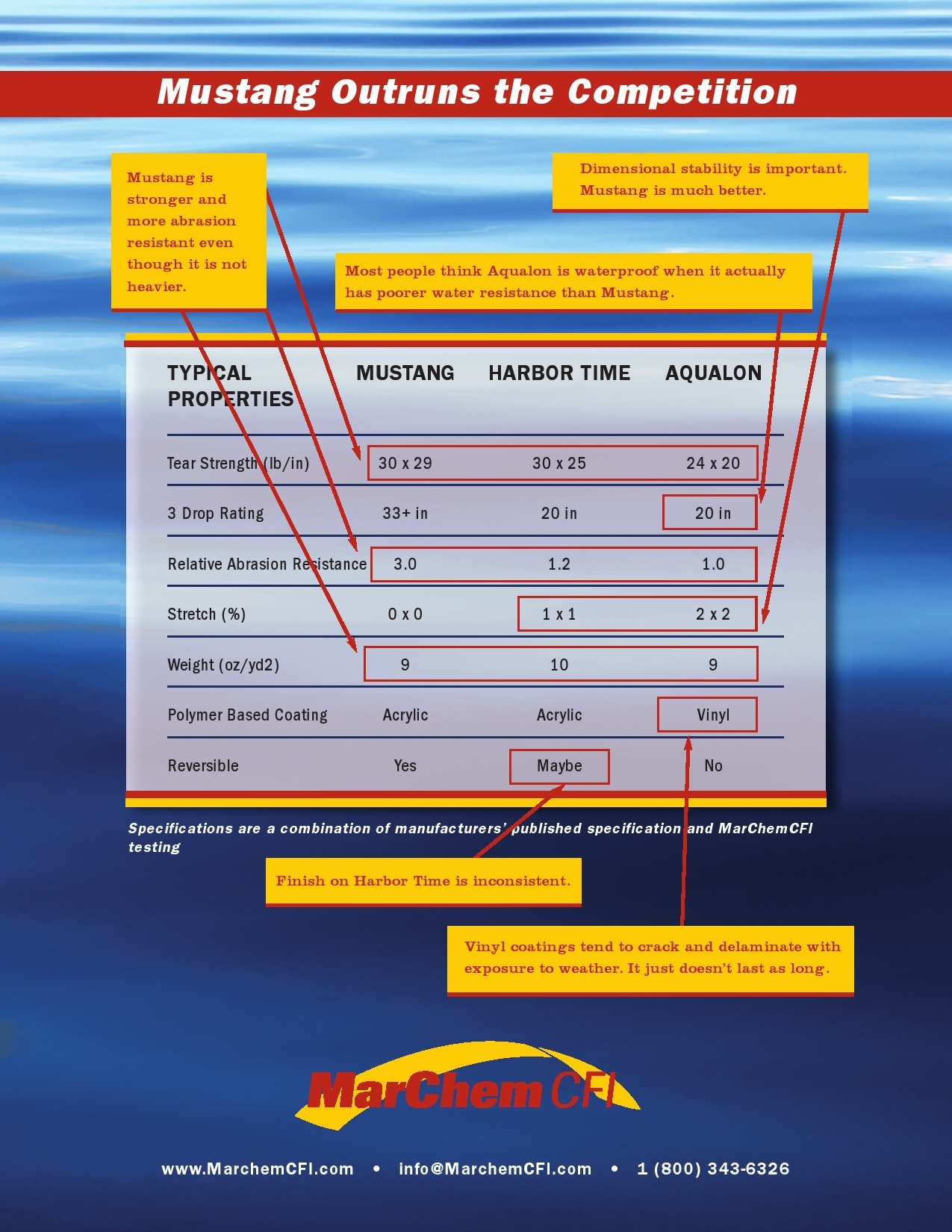 .